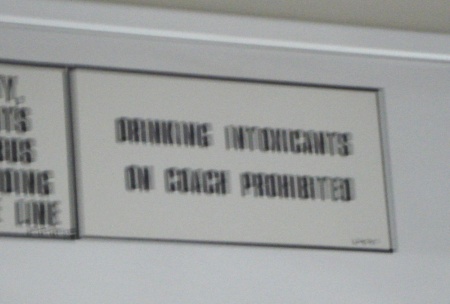 Back when I was doing music writing and reviewing, a lot of people asked me if I wrote or performed music myself. Aside from a failed attempt at learning the guitar as a young lad, the answer was "no". While I greatly enjoyed listening to music and writing about it, I never had the inclination, the patience, or – quite frankly – the talent to produce anything of my own.
My relationship with beer is quite similar. Unlike many of my fellow beer aficionados, I've never done any homebrewing, and I've never felt the urge to do so. I'm happy enough to sit back and enjoy the fruits of other's labours, and help spread the word about the good stuff.
Still, when the opportunity came for me to tag along on the Canadian Amateur Brewing Association's bus trip and Annual General Meeting, I was more than happy to join in. Partly because it gave me the opportunity to visit a few breweries (even though I don't have the inclination to brew, I still like looking at all the shiny gear – I'm a guy, after all…), and partly because I wanted to meet a few of the brewheads that I'd crossed paths with on Bar Towel and other online forums.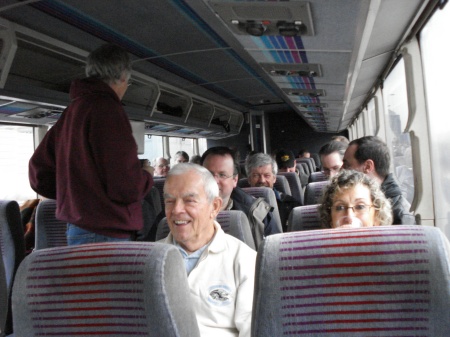 The day started conveniently for me, as the departure point was The Rhino, which is a 5 minute walk from my place. After a mandatory pre-bus trip breakfast of coffee and donuts, we headed west of the city – fortified by some "breakfast beers" in the form of a couple of mixed cases from the Butternuts Brewery brought along by CABA Director and Great Lakes Brewing News New York State correspondent Steve Hodos. (I'm not quite sure how an American became the director of a Canadian brewing association, but since he arranged the trip, brought the beer, and is an extremely nice guy, no-one seemed to have a problem with it.)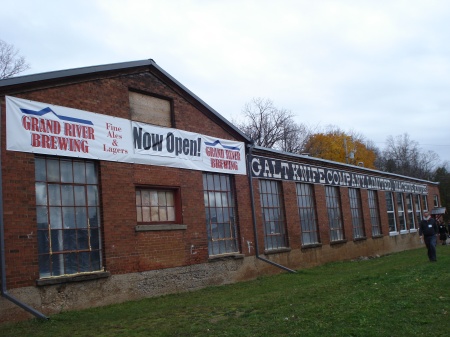 Our first stop was at one of Ontario's newest craft breweries, in one of Ontario's oldest brewery locations: Grand River Brewing in the historic Galt Knife Building in Cambridge. As the name suggests, the building once housed an industrial knife and blade factory. Nowadays, brewmaster Rob Creighton is cranking out four regular brews – Galt Knife Lager, Mill Race Mild, Town Hall Lager & Plowmans Ale – all of which buck the EXTREEEEEME!!!! beer trend by checking in at less than 5% abv, and having flavour profiles that are well balanced without being wimpy.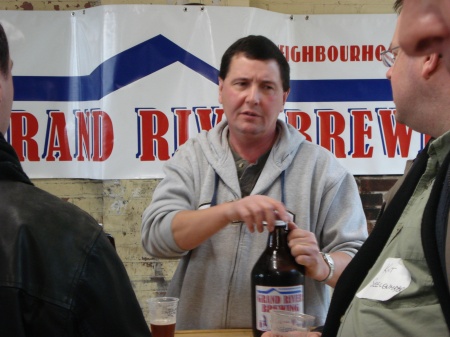 That said, he's not afraid to do some experimenting. Grand River Highballer Pumpkin Ale was a hit earlier in the fall, and he was happy to share some samples of his Jubilation Spiced Ale which will be out soon in draught and cask forms. This 7% strong ale is like a little bit of Christmas in a glass, with strong notes of gingerbread and orange, and hints of clove and cinnamon. Mmmmm!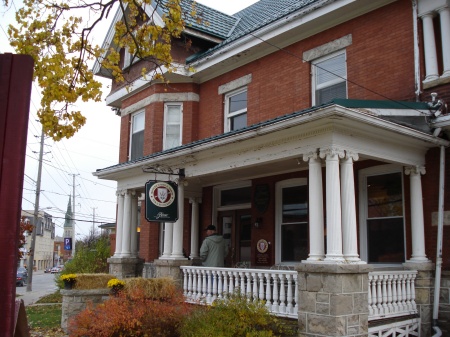 Next up was lunch and the AGM at the Woolwich Arms Pub in Guelph. The Wooly is a sibling pub to Toronto's Bow & Arrow, and like the Bow, they feature many Ontario craft brews on tap, and a lot of locally-sourced food on the menu. I enjoyed one of their signature bison burgers along with a pint of their house beer, a Harvest Ale brewed by Guelph's F&M Brewing.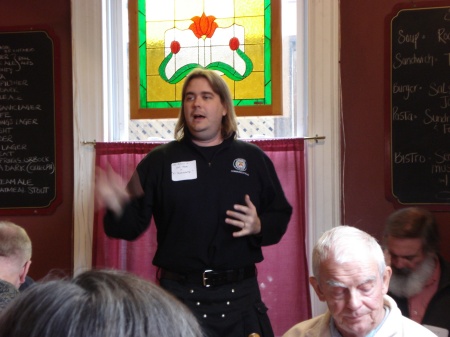 During lunch, the AGM took place. CABA President Kevin Tighe (pictured) and Steve Hodos led the proceedings, which lasted all of 10 minutes. Just a few brief statements and reports, a vote to end the meeting, and then it was time to give out the awards for CABA's most recent homebrew competition, All About Ales. A couple of the winning entries got passed around on the bus throughout the day, and they were all excellent and well-deserving of the recognition.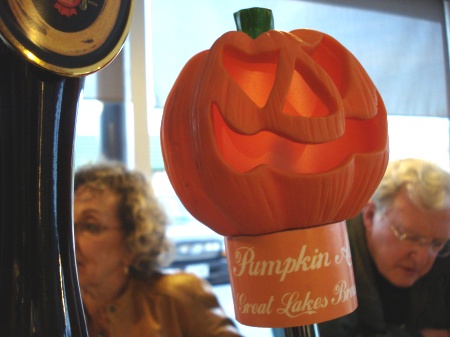 From there, we returned to the outskirts of Toronto for a stop at Great Lakes Brewery. I've written a fair bit about this brewery in various places over the last year or so, but for those who aren't familiar with them, Great Lakes is one of Ontario's oldest craft breweries, but they spent their first 20 years or so brewing nothing but mainstream lagers before suddenly deciding in mid 2006 to start brewing more adventurously.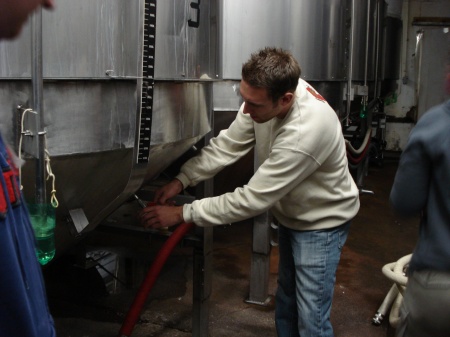 Their first experiment, Devil's Pale Ale, has gone from being a one-off seasonal to a year-round offering available at LCBOs across the province, and they've also hit the seasonal market with their Orange Peel, Pumpkin and Winter Ales. Samples of several of these were eagerly supped, and brewery rep John Bowden also pulled us samples of one of their lagers that was just a couple of days into the fermentation cycle. It was odd, but pleasant, almost like a faintly carbonated sweet barley tea.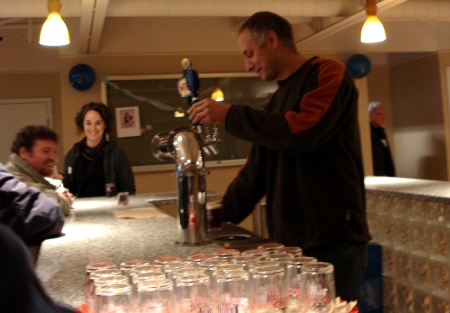 It was hard to pull everyone away from the sampling room at Great Lakes, but we were running late and had to make our final stop at the recently opened new location of Cool Brewing. Now, I should admit right up front that I'm not a fan of Cool's beers. Like Great Lakes, their bread and butter is in mainstream lagers, and aside from a few contract brews, they've never broken out of that market.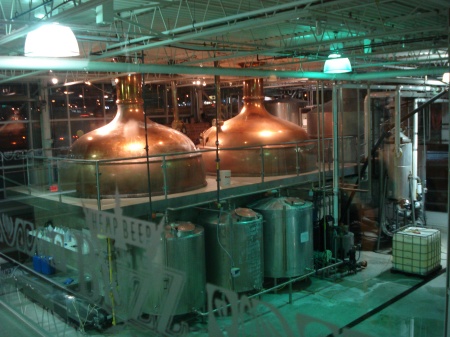 Still, brewmaster Jamie Mistry is a real pro who is serious about what he does, and the brewing facilities at Cool are stunning, even to a non-brewer like me. And while they're far from being my favourite beers, the brewery-fresh samples of Cool Beer and Millennium Buzz were clean and refreshing, and nice palate cleansers before the bus ride home.
Thanks to Kevin, John and the rest of the group for being so welcoming to an interloper like myself. It was a great day, and further proof that whether we brew it, or just like to drink it, people in the beer scene are some of the friendliest folks you'll ever have the pleasure of meeting.