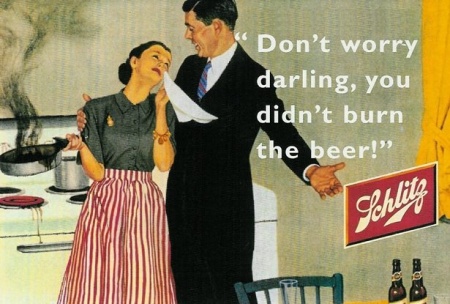 If you've been paying attention to The Bar Towel recently – or more specifically, to my news posts and the Beer Events forum over there – you'll know that there are a crazy number of beer dinners coming up in Toronto over the next couple of months. I'll be trying to make it out to as many of them as I can, and will post reviews of the ones that I attend, but for those who are in the area and would like to make it out to some themselves, here's a quick round-up:
Monday, March 24th
Easter Beer Dinner
Abbot On The Hill, 1276 Yonge Street
$65 – call 416.920.9074 for reservations
A special Easter Monday dinner pairing five Belgian beers from import agents Roland & Russell – Margriet, St Martin Blonde, St Martin Brune, Gouden Carolus Easter Beer & Boscoulis – paired with a five-course meal, including a main course of Rabbit Fricassee with Apricot Preserves & Spiced Pecans. [more details]
Tuesday, April 8th
Fuller's Dinner with John Keeling
Duke of Westminster, First Canadian Place, 77 Adelaide Street West
$45 – call 416.368.2761 for reservations
Premier Brands presents a dinner with John Keeling, Brewing Director of Fuller's Brewery, Chiswick, London, UK. Beers to be served include Fuller's London Pride, Fuller's ESB, Fuller's London Porter & Fuller's Organic Honey Dew. [more details]
Friday, April 11th
The Brewer's Table
The Church at Berkeley, 315 Queen Street East
$150 – call 416.644-1012 to reserve
A benefit for Green Enterprise Toronto, co-presented by Local Food Plus and Slow Food Toronto. This first annual event celebrates slow food, local-sustainable food and farming, and import substitution in the winter/spring season in the Toronto region. Featuring finely crafted beers from Mill Street, Cameron's, Wellington, Church Key, Steam Whistle and Black Oak to compliment dishes from Jamie Kennedy Kitchens, La Palette, Veritas, Cowbell, Gladstone Hotel and Rebel House, as well as variety of individual food artisans, oysters from Oyster Boy, and live jazz bands. [more details]
Friday, April 25th
Southern Tier Beer Dinner
The Academy of Spherical Arts, One Snooker Street
ticket info t.b.a.
Roland & Russell presents a dinner with Southern Tier's Phin DeMink to celebrate the arrival of Southern Tier IPA at the LCBO. There will also be a more casual "meet & greet" with Phin on Saturday, April 26th at Volo. Further details t.b.a.
April (date t.b.a.)
Bavaria/La Trappe Beer Dinner
Abbot On The Hill, 1276 Yonge Street
ticket info t.b.a.
Premier Brands presents a three-course dinner to mark the arrival of Bavaria on draught for the first time in Canada, and La Trappe (Koningshoeven) Bock for the first time in the Western Hemisphere. Further details t.b.a.
Wednesday, May 28th
Dogfish Head Beer Dinner
beerbistro, 18 King Street East
$100 – tickets on sale May 1st
A dinner with Sam Calagione of Dogfish Head, featuring the beer cuisine of beerbistro chef Brian Morin paired with a number of DFH beers, some available for the first time in Ontario. Further details t.b.a.