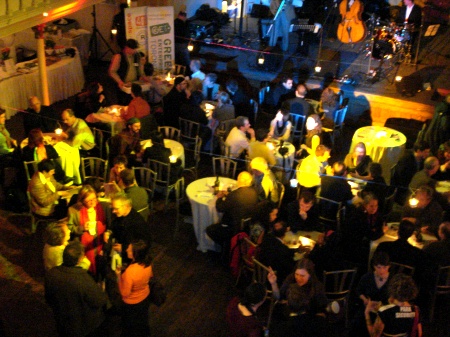 Since starting Taste T.O. early last year, Sheryl and I have been going to a good number of gourmet food events, and as you'd expect, the vast majority of them feature wine as the beverage of choice, with the beer choices (if there even are any) often limited to one or two mainstream offerings. So I was pretty stoked a few weeks ago when I found out about the Brewers Plate, a gourmet tasting event pairing (mostly) local food from some of Toronto's top chefs with beers from some of the area's best craft breweries, all in support of Green Enterprise Toronto.
The event took place this past Friday, April 11th at the picturesque Berkeley Church, and was a success on pretty much all levels, from the quality of the food and drink, to the size and enthusiasm of the crowd. I'm going to be writing up a full report for the summer issue of TAPS, but in the meantime, here are links to a few write-ups that have been posted by others elsewhere:
Sheryl @ Taste T.O.
Joshua @ blogTO
Troy @ Great Canadian Pubs & Beer
Christine @ Canadian Living: The Foodie-File
Some photos (most taken by Sheryl, 'cause I'm a klutz with the camera) are available behind the cut.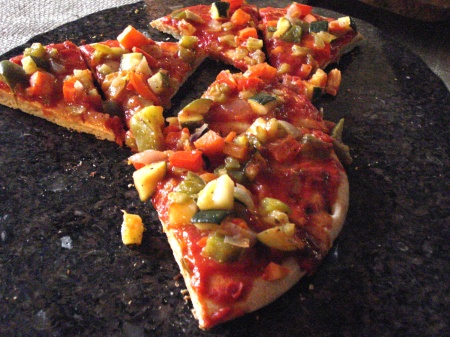 Tasty veggie pizza from Magic Oven at the opening reception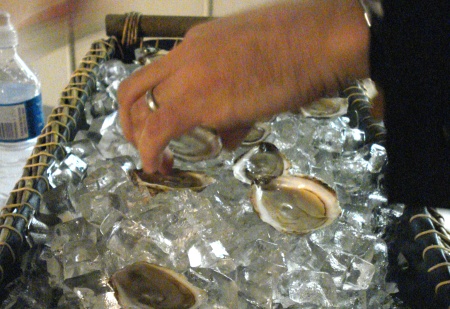 You've gotta be fast to get the oysters from Oyster Boy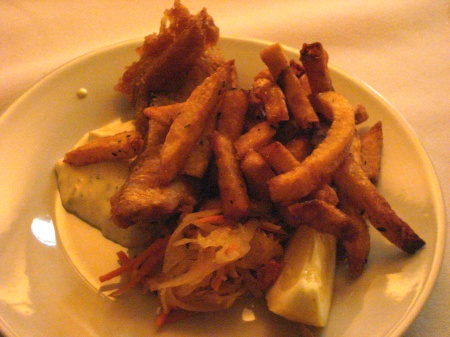 Delicious beer battered Ontario Pickerel and famous frites by chef Jamie Kennedy
beer pairing: Church Key Lactase Falcon or Northumberland Ale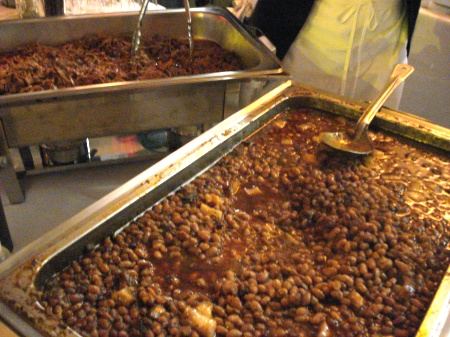 Pulled pork and baked beans by chef Mark Cutrara of Cowbell – not the prettiest dish of the evening, but possibly the tastiest
beer pairing: Cameron's Auburn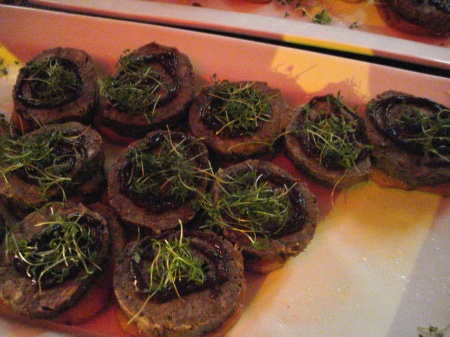 Bison shortrib braised in Chocolate Cherry Stout served on fondant potato with sour cherry jelly by chef Brook Kavanagh of La Palette
beer paring: Black Oak Chocolate Cherry Stout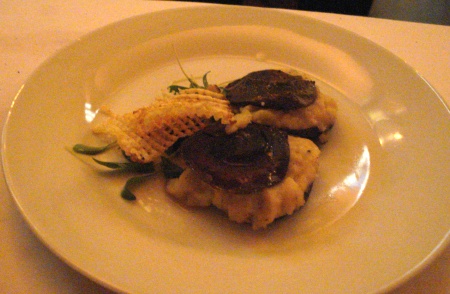 'Oreo' of Northern woods mushrooms with wit beer gastrique, Jerusalem artichokes and walnuts by chef Deron Engbers of Veritas
beer paring: Mill Street Wit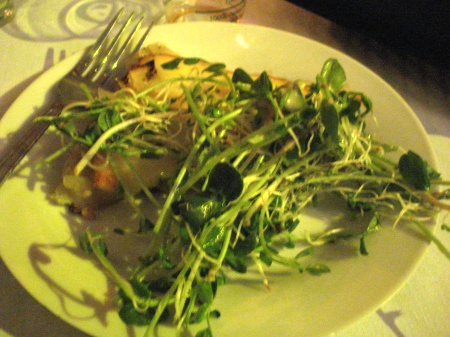 Potato and onion galette topped with Monforte smoked sheep's milk cheddar garnished with Toronto Sprouts' Super Mix and Steam Whistle Pilsner-toasted mustard seed vinaigrette by chef Marc Breton of the Gladstone Hotel
beer pairing: Steam Whistle Pilsner
Not pictured:
Barley risotto by chef Karen Vaz of Rebel House
beer pairing: Wellington County Ale
Wheat berry-banana weissbier fritter with citrus curd by chef Brook Kavanagh of La Palette
beer pairing: Denison's Weissbier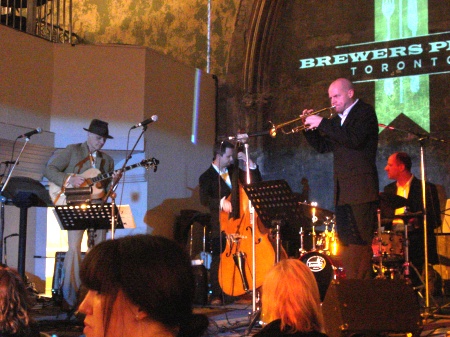 The band was a great jazz/swing combo – I'm sure they have a name, but I didn't catch it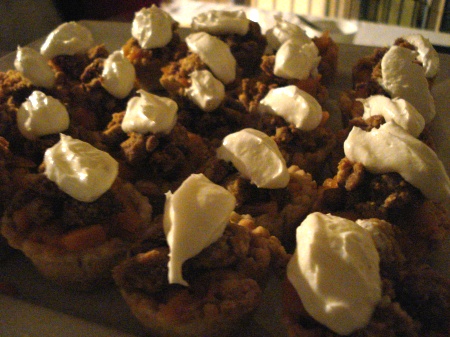 Fruit tarts with crème friache – served for dessert along with homemade maple ice cream, chocolate truffles, and a cheese plate from the Ontario Cheese Society – a daunting task to get through after everything else we'd eaten, but we managed. Heh.