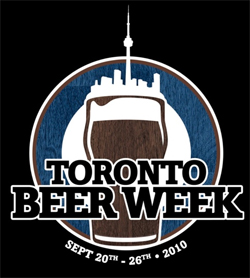 It's only a few hours old, but I already feel like I haven't written enough about Toronto Beer Week. Loads of other folks – like Jordan, like Stephen, and Jordan, and Troy, and Jordan, and Chris, and, uh, Jordan – were all over it well in advance, which has given me a bit of the ol' blog guilt.
In order to assuage that guilt somewhat, I'm going to attempt to post a daily TBW diary this week, which will likely consist mainly of photos and a couple of paragraphs posted each day as a recap of the day before. Or that's the plan, anyway. And I'll likely be doing plenty of tweeting, as will many other folks.
To kick it off, here are some highlights from the TBW pre-party of sorts that took place this weekend, when the folks from Brasserie Dieu Du Ciel! came in from Montreal for a few events to mark their recent brewery feature at the LCBO.
Friday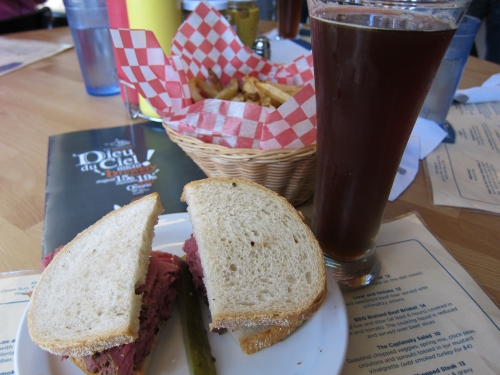 In addition to serving some of Toronto's best smoked meat and other deli favourites, Caplansky's Deli is also a strong supporter of craft beer. And given that deli-style smoked meat is strongly associated with Montreal, it was a stroke of genius on the part of DDC! importers HMH Negotiants to arrange an event there.
Even better: the beer that they chose to have on tap was Route des Épices, which is made with rye and peppercorns. It'd be damn hard to find a better beer to go with smoky, spicy, moist and juicy beef brisket stacked on fresh rye bread.
(Friday also featured a food and beer tasting at FRANK Restaurant and a pub crawl to a few other establishments that had put DDC! beers on tap for the weekend, but I was unable to make it out to either.)
Saturday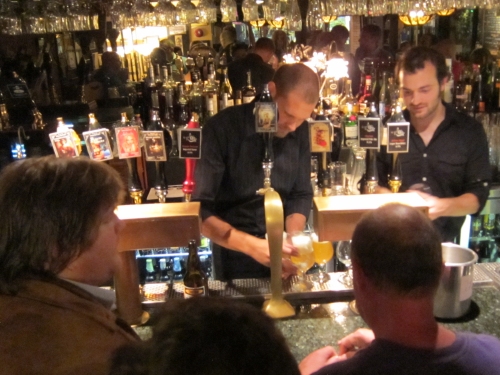 barVolo was the scene for the main event of the weekend, with all of the taps switched over to DDC! beers, including a few that are rarely seen or tasted outside of the Montreal brewpub. I was especially impressed by Sieben Hügel, a delicious and well-balanced smoked lager that paired just as well as Route des Épices with the Caplansky's sandwiches that Volo brought in for the evening. And I can't complain about trying a DDC! imperial stout (Grande Noirceur) or strong pale ale (Chaman), not to mention old favourites like Aphrodisiaque and Corne du Diable.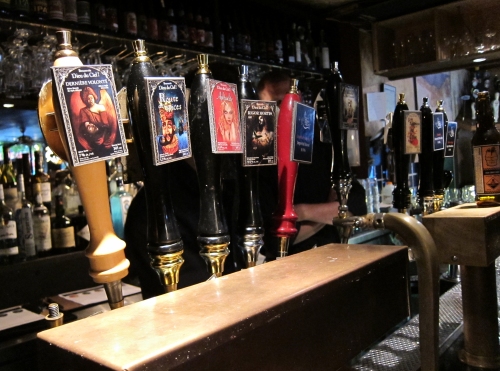 Sunday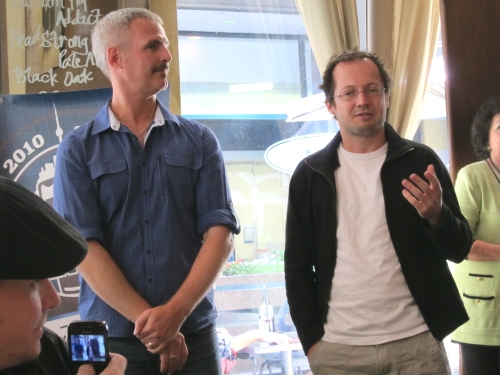 To both close the DDC! weekend and give an early start to TBW, there was a beer brunch at beerbistro, hosted by Stephen Beaumont along with Stephane Ostiguy of DDC! It wasn't quite as over the top of their legendary beer dinners (it was a Sunday afternoon, after all…), but still an excellent meal with some great food and beer pairings.