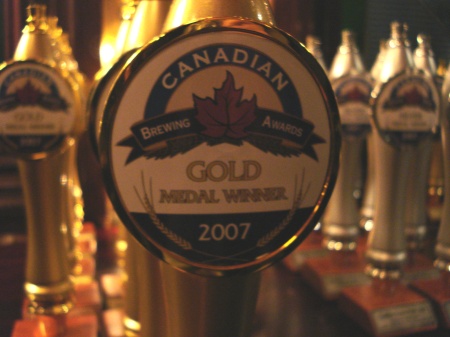 I am, I must admit, a downtown snob. I rarely go north of Bloor, except when I'm going to the Summerhill LCBO or the Granite. Any further than that, and I start to get antsy.
So when I found out that this year's Canadian Brewing Awards were being held at the Dub Linn Gate Irish Pub in Vaughan – aka "The City Above Toronto" – I nearly had a panic attack. Highways! Strip malls! No public transit! AIIIIEEEEEE!!!
OK, it wasn't really that bad. I just had to scramble a bit to bum a ride, but once that was arranged (thanks, Jeff!), I was looking forward to it. Even though this is the 5th year they were being awarded, it's the first year that I actually paid attention and planned on attending.