In my beer review column on Taste T.O. this week, I freely admit to enjoying Rickard's White, despite the fact that they might take my Certified Beer Geek card away for liking a Molson Coors product. It's certainly not the best Belgian-style wheat beer around – it's too sweet for one thing, and less nuanced than better examples for another – but it's still tasty, especially when it's fresh, and serves as a good fallback beer in the sort of places that haven't come around to the fact that there's more to beer than Molson, Labatt and a few big name imports.
Because as far as we've come in the current Craft Beer Revolution, we've still got a long way to go. For a lot of Canadian beer drinkers, Rickards White may be as close as they've ever come to a craft beer, in much the same way that a lot of American beer drinkers view Blue Moon Belgian Wheat, the Coors-owned beer that Rickard's White is based upon, as something really unique and out there.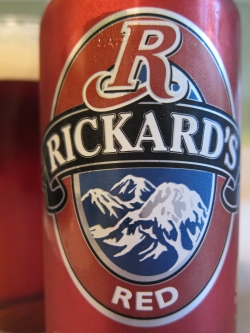 This is something I can relate to, as I had a similar reaction to another Rickard's beer around 20 years ago. While I was already familiar with the craft beer of the time from breweries like Brick, Formosa and Upper Canada, the beers I was drinking from them were mainly pale lagers. So the first time I saw Rickard's Red, I was confused and intrigued. A red beer? Who had ever HEARD of such a thing? And since the Molson connection wasn't well publicized at the time, I assumed that it was from some other small brewery like those others I'd been discovering.