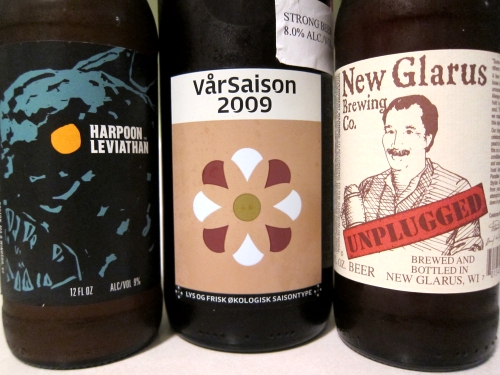 While the analogy is far from perfect, I look at saison in sort of the same way that Miles in the film Sideways looks at his beloved pinot noir. It's a style I love, and part of that love is rooted in the fact that it's a bit of an underdog, rarely seen and often under-appreciated.
It's also a style that historically wasn't really a style at all, but rather a name used to describe a variety of ales brewed for the workers at farms throughout Belgium's French-speaking Wallonia region. In more recent times, Saison Dupont has come to be considered a standard bearer of the style – deservedly so, as it's a fantastic beer – and the result has been a bit more predictability in terms of what you can expect from a beer that is tagged with the saison descriptor. Even so, it still remains a fairly flexible style, ranging from elegant examples with sweet and floral characteristics to more rustic versions that are tart and funky and at times almost lambic-like.
Saisons aren't seen in Ontario often, in either domestic or imported form. Saison Dupont has made a couple of brief appearances at the LCBO, and Black Oak makes a nice one every summer, but otherwise, it takes trips, trades or travelling friends to get your hands on some.
The trio of saisons pictured above have all come to me via friends and colleagues over the past year or so, and after storing them in the stash for a while, I've cracked into all three of them recently. Here's what I thought of them…